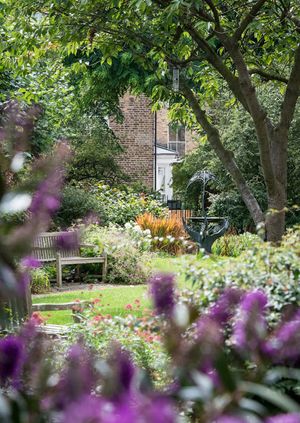 Open Garden Squares Weekend 2018
9th - 10th Jun 2018
Add to Calendar
Event Details
Feed your curiosity and explore London's private, secret and little-known gardens across the city over one very special weekend.

Gardens range from the historic and traditional to the new and experimental, and include private gardens, roof gardens, community allotments, gardens belonging to historic buildings, institutions, cafes, schools and shops.

A portion of each ticket price is returned to the community and volunteer run gardens.

One ticket grants access to gardens on both Saturday 9 and Sunday 10 June 2018. Gardens opening times and days may vary. Children under 12 go free.

For more information see www.opensquares.org for details.

With your purchase, you will be emailed an e-ticket for you to PRINT out and use over the Weekend.

You will receive one guidebook per pair of tickets by post in May and June 2018. Unfortunately we cannot post guidebooks overseas, but they will be available for collection on the weekend. The final day to purchase a ticket and receive a guidebook by post is the 28 May 2018 at 23:59.

Tickets are non-refundable.

Please note that gardens are subject to last minute cancellations and withdrawals. Whilst we do our best to minimise this, it is beyond our control and we advise not buying a ticket purely to see one particular garden.