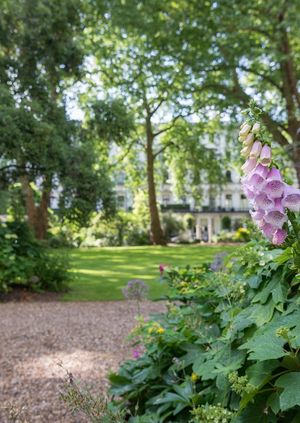 Open Garden Squares Weekend 2019
8th - 9th Jun 2019
Add to Calendar
Event Details
Feed your curiosity and explore London's private, secret and little-known gardens across the city over one very special weekend.  
Tickets available for Open Garden Squares Weekend 2019:  Adult tickets (£20) Student (£16) and Young Person 12-18 yrs old (£10) tickets will be available.  Children, 11 years and under, are free.  
Carers are entitled to a free ticket if accompanying a ticket holder.  Please contact info@eventcube.io to obtain these tickets.

Gardens range from the historic and traditional to the new and experimental, and include private gardens, roof gardens, community allotments, gardens belonging to historic buildings, institutions, cafes, schools and shops. 
A portion of each ticket price is returned to the community and volunteer run gardens.
One ticket grants access to gardens (apart from those with balloted entry) on both Saturday 8 and Sunday 9 June 2019. Gardens opening times and days may vary. Children up to 11 years go free.
For more information see www.opensquares.org for details. 
With your purchase, you will be emailed an e-ticket for you to print out and use over the Weekend.  You may also show the ticket on your phone.
Guidebooks will be available in the participating gardens over the weekend.  You can start planning your weekend by visiting www.opensquares.org where you will find details about the many activities taking place over the weekend.
Tickets are non-refundable.
Please note that gardens are subject to last minute cancellations and withdrawals. Whilst we do our best to minimise this, it is beyond our control and we advise not buying a ticket purely to see one particular garden.